GMC Vinyl Graphics Stripe Decal Kits
Welcome to our very special collection of GMC stripe vinyl graphics decal kits!
If you want your GMC Sierra or GMC Canyon Trucks to stand out from the rest, but you don't want to spend a fortune, then you should be checking out our collection of GMC Truck stripe vinyl graphics decal kits.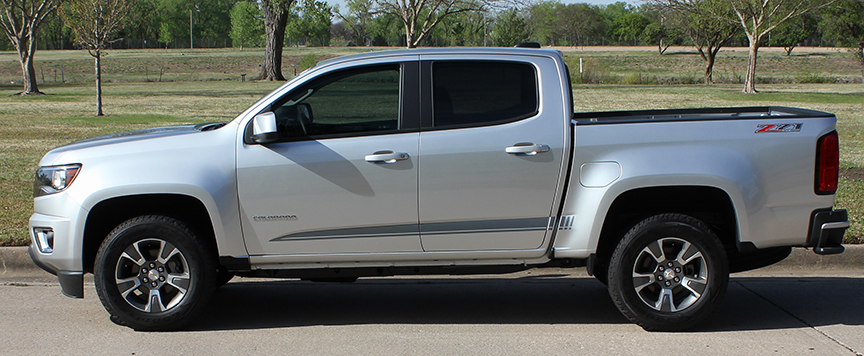 FastCarDecals.com has been supplying high quality GMC Decals since 1988 and our vinyl graphic decal stripe packages are amoungst the best that you can buy. Whether it is Sierra or Canyon stripes that you are looking for, you will always find the best quality GMC Truck decals right here at FastCarDecals.com.
All our GMC stripes and GMC decals are cut from the highest quality 3M High Performance Automotive Grade Vinyl, or our new Avery Supreme wrap pro-series vinyl. We don't use the sign quality vinyl that some of our competitors do, we only use the same high grade vinyl that the car dealerships and the professional stripe installers use when they apply GMC decals to a Canyon or Sierra Pickup Truck.
Our stripes for the GMC Canyon or Sierra will instantly transform your truck into a muscle truck. The factory OE GMC style graphic racing stripes that we produce can be fitted right of the box and, because we use advanced, precise cutting technology when make our GMC stripes, you can usually install them with virtually no trimming at all.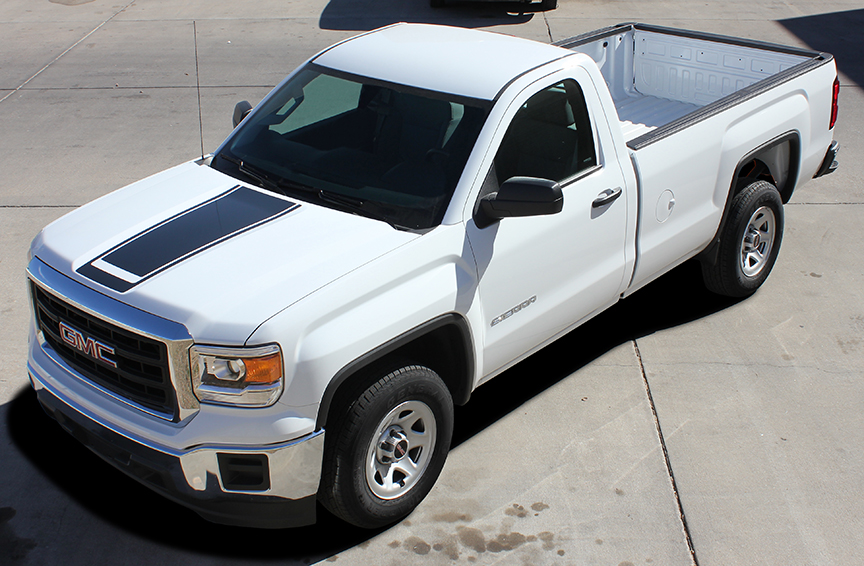 FastCarDecals.com GMC decal kits are the fastest and the cheapest way to get the Factory OEM Style look, at a fraction of the price. We ship nearly all the orders we receive for GMC decals within just 24 hours, so order your stripes for your GMC Truck today, and you could be putting the muscle into your car tomorrow!
We know that you have invested a lot of time and money in your GMC and you only want the best GMC vinyl graphics decal kits for your pride and joy, so don't make a great car look shabby by buying low quality Sierra stripes, Canyon stripes, get the best GMC stripes that money can buy from FastCarDecals.com.
FastCarDecals.com is a family owned business that has grown because of our commitment to quality and value for money. We only supply the very best GMC stripes and GMC decals, and all our vinyl decal kits are guaranteed for 5 to 7 years. You made a big investment in your car, so now make a wise investment in the best stripes for your GMC Truck, Sierra or Canyon.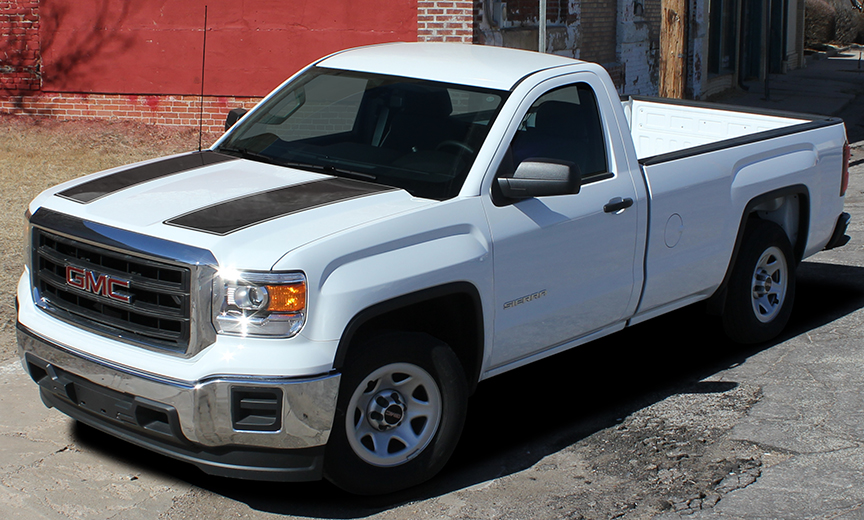 Take a good look around our extensive range of GMC vinyl decals. We have a fantastic selection of other Makes and Models like Chevy Camaro, Ford Mustang, Dodge Challenger and Charger rally and racing stripe graphics kits, as well as GMC decal kits for the roof, trunk, hood, spoiler, side door, lower rocker and rear fender.
FastCarDecals.com is fully committed to quality and customer service too. If you have any questions about our range of GMC stripes and GMC graphics, or any of our other products, simply send us an email using the contact form on this website and one of our customer service team will get right back to you.
Don't delay, place your order today, and get the best vinyl graphics decal kit for GMC Trucks that will give your Sierra or Canyon Pickup Trucks the factory OE GMC style graphic racing stripes makeover for half the price!