Dodge Truck & Cars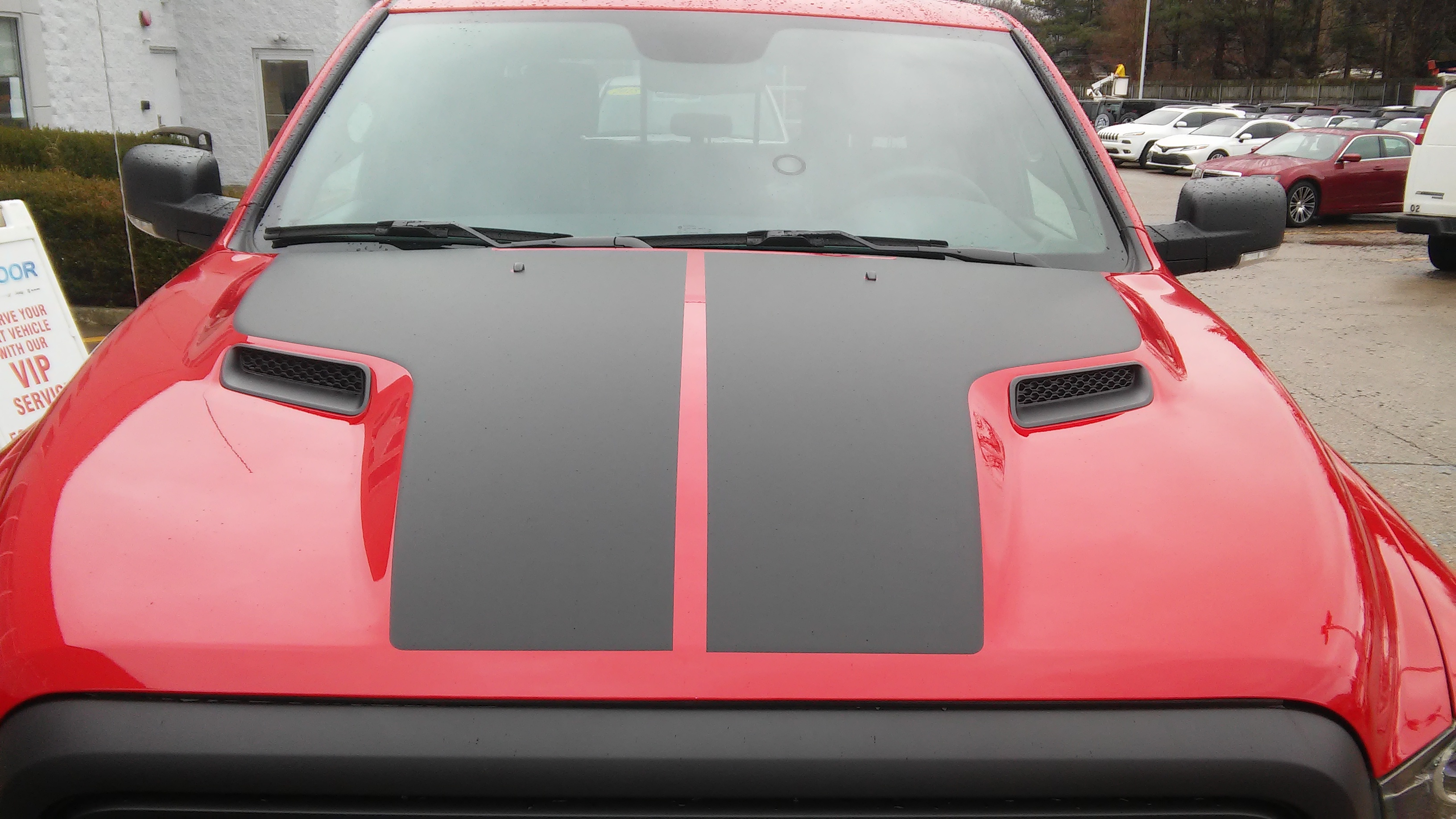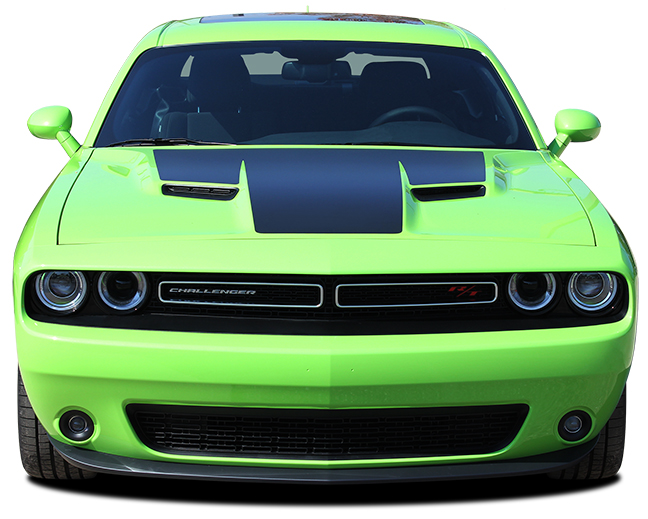 We have a huge range of Dodge vinyl decals and vinyl stripes kits for you here at Fast Car Decals. We have Hemi Rebel Hood stripes for the Dodge Ram truck, Racing stripes for the Dodge Charger, N-Charge Rally stripes for the Challenger, Darting Race stripes for Dart, Avenger rally racing stripes and many, many more. All our Dodge RT, SXT, Blacktop, Hemi, Hellcat, Scatpack, Daytona racing and rally stripes are the very best quality and they are all available to you at the lowest, discounted prices. So, take a good look around our Dodge side and hood vinyl graphics collection and pick out the perfect Ram bedside vinyl graphics kit to give your Mopar Dodge truck or car an instant awesome custom makeover.
Welcome to our best-ever selection of Dodge car and truck vinyl graphics and stripes. In this selection of the best vinyl graphics and stripe kits for Dodge Ram trucks and cars you will find amazing looking Dodge Challenger stripe kits, awesome Dodge Charger vinyl graphics, stunning Dodge Dart racing stripes and top quality Avenger vinyl graphics kits.
Precision cut from the finest auto-grade 3M or Avery Supreme Wrap high performance vinyl, our Challenger racing stripes, Charger vinyl graphics, Dodge Ram truck stripe kits and all our vinyl decals are guaranteed to give you the perfect finish every time. We never use cheap, sign-grade vinyl in any of our vinyl stripes kits, so you can be sure that our Dodge Challenger or Charger vinyl graphics and Dart vinyl graphics will look amazing for many years to come.
We cut our Dodge Dart racing stores and vinyl graphics with great care so that they fit the body of your Dodge Charger or Challenger. In most cases, you will get a straight out of the box fit first time with virtually no trimming at all.
FastCarDecals.com is a family owned business run by motor enthusiasts, so we know how important is that you get the very best vinyl decals for your Dodge Charger, Challenger, Dart, Avenger or Ram Truck. That's why we only supply the very best quality Dodge vinyl decals and stripes. When you buy racing stripes for your Dodge from us, you will get a vinyl stripe kit that is the same high quality that you would get from a Dodge/Mopar dealership or a top professional stripes installer. The only difference is that, when you buy Dodge style stripes from us, you don't have to pay the huge dealer or stripes installer prices!
Upgrading a Dodge with vinyl stripes and decals is a big decision. If you install the wrong type of rally racing stripes, you could wreck the clean lines of your car. So, don't take the risk. Buy your Dodge Challenger, CXharger, Dart, Avenger and Dodge Ram truck vinyl graphics from the most trusted supplier of top quality vinyl decals on the market.
Top quality vinyl stripes from Fast Car Decals will instantly add rally racing style to your Dodge. Whether you go for Challenger RT Hood stripes, Charger Hellcat style stripes, Dart Racing stripes or Ram Truck graphics and stripes, we just know that you are going to love your FastCarDecals.com Dodge Challenger vinyl racing stripes. All our stripes and vinyl decals kits come with a 5-7 year guarantee. That means that, so long as you use your Dodge vinyl graphics on the model specified and you use them for the purpose intended, we've got you covered for any defective materials.
Give your Dodge truck or car the vinyl racing stripes upgrade it deserves with the best vinyl decal kits for Dodge that money can buy. It's the fastest way to make sure that your Dodge Charger, Challenger, Dart, Avenger or Ram Truck is the Dodge that stands out from all the rest. Just select the design you like, pick out the perfect color that will the look of your Dodge car or truck to new heights, and then place your order. Whether you choose; Dodge Challenger vinyl graphics, a Charger stripe kit, Dart vinyl graphics, Avenger vinyl graphics or Ram Truck vinyl decals, we aim to ship all our orders out within just 24 hours. That means that if you order your vinyl stripes kit for your Dodge today, it could be delivered to your door tomorrow!
All the current Dodge car and truck models are true American classics; they are what American cars and trucks are all about. So, give your Dodge the classic American muscle car or truck look with the best Dodge Charger racing and rally stripes around. Thousands upon thousands of auto enthusiasts, up and down the country, have upgraded their Dodge trucks and cars with Fast Car Decals Dodge vinyl stripes. So, find out why we are the number one supplier of high quality vinyl stripes and vinyl decal kits for Dodge by ordering your Dodge vinyl stripes today.
Place your order for your Dodge Charger racing stripes now, and we'll have those top-quality Dodge vinyl decals with you in no time at all. If you need any help choosing the best vinyl decals for your Charger, Challenger, Dart, Avenger or Ram Truck; just give just give us a call. We have a team of auto vinyl graphics experts on hand who will be happy to give you any help and advice you may need.
Why waste your time looking at other suppliers when the best vinyl decals and stripe kits for Dodge cars and trucks are right here at FastCarDecals.com! We have been supplying the finest quality vinyl decal kits and vinyl racing and rally stripes for Dodge and all major brands and models of cars and trucks since 1988, so we know what we are talking about! We are big on quality and big on style, and that's why we are the premier supplier of top-quality vinyl racing and rally stripes and decals on the web.
Order your Dodge Challenger vinyl graphics, Dodge Charger stripe kit, Dart vinyl graphics, Avenger vinyl graphics or Dodge Ram truck racing stripes today from Fast Car Decals and make your Dodge truck or car the coolest looking Dodge in town!